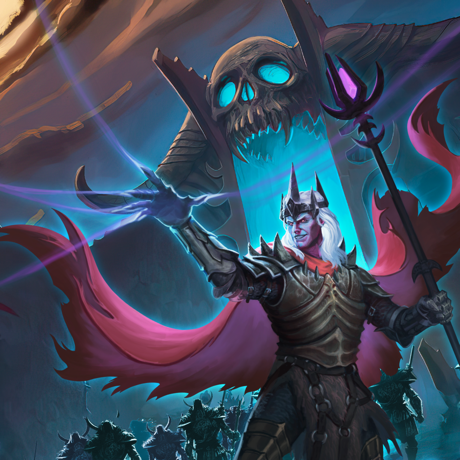 Undead Horde 2: Necropolis IPA
Download
Undead Horde 2: Necropolis – it is a mixture of role-playing game and strategy, made in the entourage of fantasy. The protagonist is a powerful dark wizard who has the gift of raising and controlling the dead. And it just so happened that in the setting there is a whole power inhabited by the undead. Unfortunately, neighboring powers inhabited by living creatures do not want to see such creatures and raid them. After one particularly crushing defeat, the main character decided to lead the horde of the dead and take revenge on the walking pieces of meat for everything. The protagonist's base is Necropolis, the capital of the walking dead. As the gamer wins, access to new buildings and improvements that strengthen the necromancer's faction opens up.
The sorcerer does not lead troops from the rear, like most military leaders, but marches through the battlefield personally, leading a retinue of assorted monsters. At the same time, the squad of the main character Undead Horde 2: Necropolis can have 100 creatures belonging to 20 types of undead. Each type of unit has its own advantages and disadvantages that affect the gameplay. For example, mighty dead giants are capable of kicking ordinary infantrymen, and riders on bone horses do not know the inherent fear or fatigue of the living. In addition, the user will be able to make up for losses at any time by resurrecting killed opponents.
Download Undead Horde 2: Necropolis IPA for iOS
Work?
Thank you, your vote is accepted