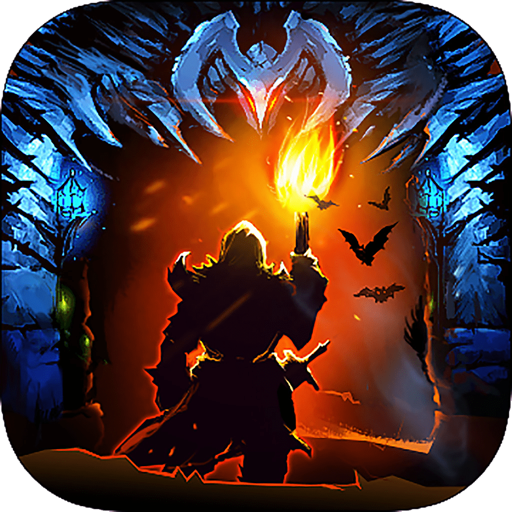 Download
Dungeon Survival – a cool and cool role-playing project that shamelessly copies Darkest Dungeon. But it's even good. There can't be many hardcore and dark RPGs, especially on mobile platforms. The game takes place in a remote city of the kingdom. For some time now, a strange haze has covered it, which drives people crazy. Monsters began to appear in the vicinity, and the local government one day simply disappeared without a trace. Gamers will become special messengers of the king, who must conduct intelligence and investigation, as well as stabilize the situation by all available means. But they did not even suspect what this business trip would lead them to.
Dungeon Survival is an adventure game in the genre of "bagel" with a chic design of locations, hundreds of types of monsters and a full-fledged storyline.
The plot of the game tells about a remote town called Black Haze, which was once famous for mining. For a long time, people have been pumping resources out of the earth, but when they ran out, the city became useless to anyone, people left those lands, but those who remained are trying to survive with their last strength. You will become the new ruler of the city, which should revive its former glory and greatness.
You, as the new ruler, need to worry about the fate of the locals, but you should not forget about your life either. There are a lot of negative personalities who want to be in your place and can suddenly attack from the back, caution does not hurt. At first, you will have to control the actions of only one hero, but over time the squad will begin to grow, gaining unusual characters. There are quite a lot of battles in the game, they take place in a step-by-step format and there is no way to influence their outcome. We can only hope for a successful combination of circumstances.
In addition to hundreds of monsters and vigilant enemies, you will have at your disposal a lot of quests, achievements and items that will be useful to the main character. Explore new locations, find allies, upgrade skills and abilities to fight back against any enemies.
Download Dungeon Survival IPA for iOS
Work?
Thank you, your vote is accepted
Work?
Thank you, your vote is accepted
Work?
Thank you, your vote is accepted