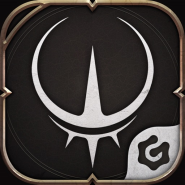 Download
Pascal's Wager is a role-playing action game set in the world of dark fantasy. In ancient times, as a result of a natural cataclysm, the sun sank to the bottom of the ocean and the world was covered with a thick black fog. Locals are going crazy, a mysterious disease affects people. You can play as four characters, each with their own fighting style and skill tree. As you explore the maps, uncover hidden areas and enjoy an exciting storyline. Along the way, you will fight various enemies and epic bosses, and learn the whole truth about death.
Features:
3D layered map
stunning graphics and special effects
enchanting music performed by a world-class orchestra
Download Pascal's Wager IPA for iOS
Work?
Thank you, your vote is accepted
Work?
Thank you, your vote is accepted