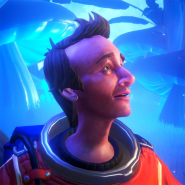 Download
Little Orpheus – 1962. While NASA is trying to send a man to the moon, far in Siberia, an astronaut is sent in the opposite direction – to the very center of the Earth. In the research capsule Little Morpheus, Soviet cosmonaut Ivan Ivanovich descends into the crater of an extinct volcano. Together with him you will go on an exciting adventure across unimaginable worlds, where you can explore the prehistoric jungle and underwater kingdoms. Strange and sometimes dangerous inhabitants will meet you throughout the journey. Eight small parts into which the game is divided will allow you to enjoy the gameplay at a leisurely pace.
Little Orpheus still not out or the file has not yet been uploaded to our server. Visit this page later.
Download Little Orpheus IPA for iOS
Work?
Thank you, your vote is accepted
Work?
Thank you, your vote is accepted