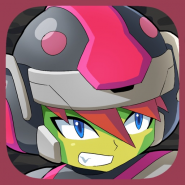 Download
Mighty Aphid 2 is a thrilling and action-packed game that takes players on an adventure through a vibrant and dangerous garden world. In this sequel to the original hit game, players take on the role of a fearless aphid, armed with powerful weapons and a determination to save their world from the invading insects.
With intuitive touch controls and stunning graphics, players must navigate through challenging levels, avoiding deadly obstacles and battling fierce enemies. As they progress, players can upgrade their weapons and abilities, unlocking new powers that will help them in their quest to save the garden.
Download Mighty Aphid 2 IPA for iOS
Work?
Thank you, your vote is accepted