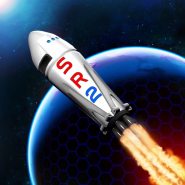 Download
SimpleRockets 2 is a great simulator for iOS, where you will build rockets and explore space. In this game, your main task will be not just to explore a huge galaxy, but to find new planets using your own built rockets. In order to fly on a rocket into space, you must take into account and calculate all the data to take into account the size of the wings, the size of the fuel tank, the capacity of the cargo compartment and much more. Build a rocket and test it before you fly. Also in this game you can build all-terrain vehicles and airplanes alongside missiles. Play this game and enjoy the excellent 3D graphics, realistic model physics and addictive gameplay.
SimpleRockets 2 still not out or the file has not yet been uploaded to our server. Visit this page later.
Download SimpleRockets 2 IPA for iOS
Work?
Thank you, your vote is accepted
Work?
Thank you, your vote is accepted