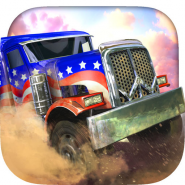 Download
Off The Road is an open-world driving game that allows players to explore a vast and realistic environment. Players can drive a variety of vehicles, including cars, trucks, and motorcycles, through different terrains and environments.
In the game, players can complete missions and challenges to earn rewards and unlock new vehicles and equipment. They can also customize their vehicles with different parts and modifications to improve their performance.
In addition to driving and completing missions, players can also engage in other activities such as exploration, racing, and even base building. The game features a dynamic weather system and a day-night cycle, which can affect the gameplay and challenge players to adapt to different conditions.
Overall, Off The Road offers a fun and immersive driving experience for players who enjoy open-world games and exploration.
Off The Road still not out or the file has not yet been uploaded to our server. Visit this page later.