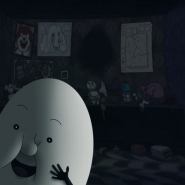 One Night at Flumpty's IPA
Download
One Night at Flumpty's is a game for iOS, reminiscent of the famous game Five Nights at Freddy. In this game you will play the role of a night guard who will only last one night alone with the terrible Shaltai-Boltai and his vicious friends. You will follow all that is happening with the help of night vision cameras and in time to open or close the doors, in any case not to let one of the terrible monsters into your room. Hold out until dawn and set your record in this game. Ahead of you waiting for a lot of humor and scenes of horror and fear. Prepare for an incredible adventure and survive this night.
English: No
Compatible: iPhone, iPad, iPod touch.
Download One Night at Flumpty's IPA for iOS
Work?
Thank you, your vote is accepted