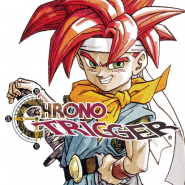 Download
CHRONO TRIGGER (Upgrade Ver.) – is a classic role-playing game (RPG) originally developed and published by Square (now Square Enix) for the Super Nintendo Entertainment System (SNES) in 1995. The game was later re-released for other platforms, including the PlayStation, Nintendo DS, and mobile devices.
In Chrono Trigger, players control a group of characters who travel through time to prevent a global catastrophe. The game features a branching narrative with multiple endings, depending on the player's choices and actions.
The gameplay combines elements of traditional RPGs, such as character progression, turn-based combat, and item management, with more interactive elements such as puzzle-solving and character-specific abilities.
Chrono Trigger is known for its memorable characters, engaging story, and innovative gameplay mechanics, and is considered a classic of the RPG genre.
Download CHRONO TRIGGER IPA for iOS
Work?
Thank you, your vote is accepted