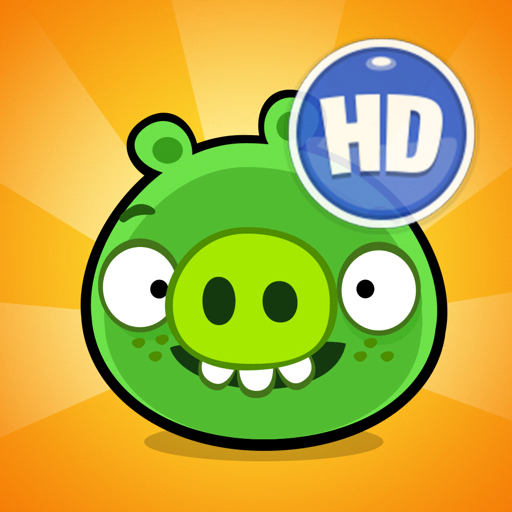 Download
Bad Piggies HD – a new version of an amazing game from the famous company Rovio Mobile Ltd. Our old friends have completed their repeated attempts to steal eggs from the "Evil Birds" and now they just want to relax, have fun and have a good meal with all sorts of goodies. But as it happens, there were some incidents.
Going on a long-awaited picnic, the pigs managed to lose all their food supplies along the way. Now you will need to help the green nerds to collect the food back. Create special flying vehicles, get bonuses, think over your strategy to the smallest detail and try to fulfill your goal as quickly as possible with the best results.
To complete all levels, you will be given a certain number of special parts and mechanisms. By connecting them, you should have a vehicle at the finish line that is obliged to successfully take you to the final goal. At your disposal will be available all kinds of balls, boxes, umbrellas, fans, and even sticks of dynamite. What can be put together from all this will depend only on you.
Download Bad Piggies HD IPA for iOS
Work?
Thank you, your vote is accepted