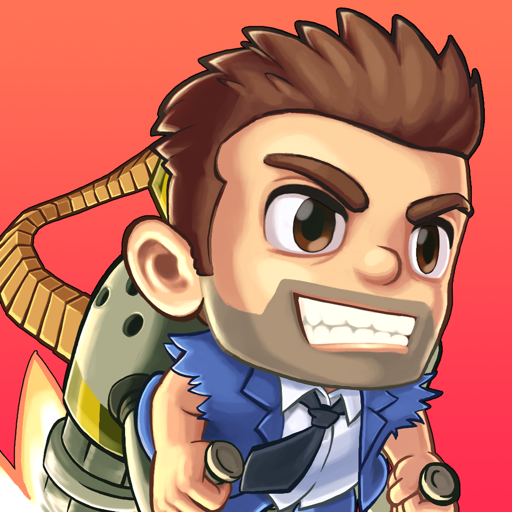 Download
Jetpack Joyride+ – this is a fascinating and funny story about a very brave little man who was in a laboratory where terrible experiments were carried out on people and new and unique technical inventions were developed!
Your hero, named Barry Bifstroganov, decided to escape from a terrible laboratory, in which he was helped by a very good object — a jetpack! You will need to tap on the screen, then our character will turn on the jetpack engines and fly up. At this time, you will also have to shoot at various opponents who will try to stop you, but that's not the whole trouble. At each location there will be a large pile of traps that you cannot fall into, because if this happens, the level will fail. Your task is to complete the tasks and get game rewards for it, as well as a monetary reward. Which will help you make a special appearance of your character. After all, there are a huge number of very different skins that will please. Also, at each level you are also waiting for special bonuses that will allow you to become invulnerable for a certain period of time! Take advantage of this and become the best of the best in the leaderboard!
The graphics component in Jetpack Joyride is very beautiful and will appeal to many users! Everything is done in HD quality with clear detail and 2D. Special effects at a fairly high level! In addition, you will be accompanied by a variety of sounds when performing certain actions, which makes the game even more atmospheric. In terms of management, everything is extremely simple and intuitive. One finger is all you need. Hold and you will soar up, let go and you will fall.
Download Jetpack Joyride+ IPA for iOS
Work?
Thank you, your vote is accepted