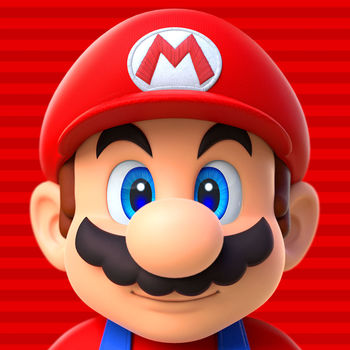 Download
Super Mario Run on iOS – a dynamic platformer, where you will help the famous hero of Mario. A popular plumber comes back in the new version of the game where you have to go through many tests, solve many problems and build your kingdom. Run, jump and destroy all enemies of those who have risen in your way while trying to save the princess from captivity. Ahead of you waiting for six different worlds, where you will travel through beautiful fairy-tale worlds and descend into dark dungeons, where dreadful monsters live. Complete all 24 levels of the game and collect the elements you need, which will be useful for building your huge kingdom.
Compatible: iPhone, iPad and iPod touch.
Download Super Mario Run IPA for iOS
21.12.16 – New game characters added!
Now you can join yoshi of four different colors! Play the Rally with toads from the yosha of a certain color to get more tones of this color.
– Now you can play for free!
– Now you can play Test from Bowser! If you pass it, you can unlock the world 1-4! In this world, you will be waiting for Bowser!
Note. Touch 1-4 to get more information about the Bowser Trial!
If you go through the world 1-4 …
– You will be able to play at new levels in the Rally mode with the toads. At new levels, you will be supported by blue and green toads.
– Collect blue and green toads to unlock in the Store new facilities. From the buildings you can choose the house of blue yoshi, thanks to which to your adventures a new character can join the blue yoshi.
– New facilities will be added!
Within the framework of the upcoming action, new facilities will be added!
– Get tickets to the rally in the bonus game house became easier!
Rally tickets can be used to play the Rally with the toads.
– Now you can select a simple mode before the start of the level!
Now you can go through complex levels in a simple mode with unlimited bubbles and time.
– Now the toads of different colors appear more often in the Rally with the toads.
– You can collect a lot of toads to unlock new buildings.
– The explanations in the section "How to play" have now become more understandable.
The "How to Play" training, which can be viewed at the first start or with the option in the lower right corner of the World Tour screen, has now become more understandable. If you want to learn more about special Mario receptions, pink coins and other Super Mario Run games, see the "How to play" section.
– It became easier to play in the game.
– Changed the number of tickets for the rally, which can be obtained with the block "?".
– Changed the requirements for unlocking certain facilities in the Store
Work?
Thank you, your vote is accepted