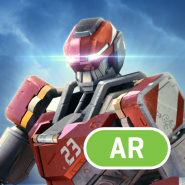 Download
The Machines is an exciting game that takes you to a far
a planet where you will drive cars. One of the first multiplayer
games with additional reality, where you take part in large-scale
battles. Take control of the army of machines and defeat the enemies,
which will directly depend on your skills of strategic thinking and
the ability to maneuver troops in battle. Manage different machines and
give them your commands in order to resist the enemy and gain
victory. Play with your friends or fight against them proving to everyone,
that you are the best player.
The Machines still not out or the file has not yet been uploaded to our server. Visit this page later.