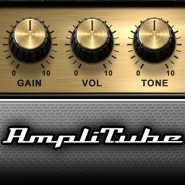 Download
An application that turns your device into a studio of mobile guitar and bass tone! Build your own guitar or bass station with six FX racks, an amplifier and a speaker with a microphone.
Features:
Allows you to easily create guitar and bass settings with up to 6 tops, 1 amp and 1 cab with two microphones.
Extensibility – More than 100 available models are available
Includes 17 tops, 8 amps, 10 cabinets and 2 microphones.
The cabinet allows you to place and place 3D cabinets with two microphones (available when purchasing through the application)
Add more gears via purchase through the Fender ™ application, Soldano®, Ampeg®, ENGL®, Orange®, Jimi Hendrix ™, T-Rex®, etc.
Live Mode shows you your entire installation at first sight, with all necessary You can easily access parameters on the stage.
Enabled 2-track recorder (purchase in the application opens up to 8 tracks)
Studio mode for intuitive editing in DAW format (unlocked when purchasing through the application )
Drum drum module that plays back in sync with the recorder
Includes speed instructor, metronome and tuner
Inter-App Audio and AudioBus support
Sharing projects between versions and devices
Importing and playing songs as phonograms from your music library or computer
Export audio via email, SoundCloud or file sharing
MIDI control and built-in integration for iRig Stomp I / O, iRig Blueboard and other controllers </ li>
Low latency for real-time playback
Download AmpliTube IPA for iOS
Work?
Thank you, your vote is accepted
Work?
Thank you, your vote is accepted
Work?
Thank you, your vote is accepted