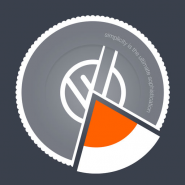 MoneyWiz 2 – Personal Finance
Download
MoneyWiz 2 – Personal Finance is a multi-purpose program that provides a larger list of financial instruments ranging from the storage of accounts and purses to budget planning.
Features:
Online banking
All savings, accounts and wallets in one place
Online synchronization between all available devices
Unique visibility and ease of management
Reminders and forecasts for paying bills and debts
Convenient budget planning with special settings
setting icons, adding them to groups
Configuring input and saving transaction parameters
Income and expense reports
In-code
Dashboard for a brief overview of finance.
MoneyWiz 2 – Personal Finance still not out or the file has not yet been uploaded to our server. Visit this page later.