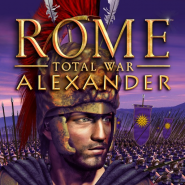 ROME: Total War – Alexander IPA
Download
ROME: Total War – Alexander – go to the conquest of the Persian Empire, playing for Alexander the Great – the king and commander of Greek Macedonia. Move your troops through the lands of Central Asia, ruining the Persian Empire and getting closer and closer to the goal. Under your command more than 50 detachments, as well as the Macedonian horse retinue.
Series of games ROME: Total War p>
ROME: Total War – Alexander still not out or the file has not yet been uploaded to our server. Visit this page later.