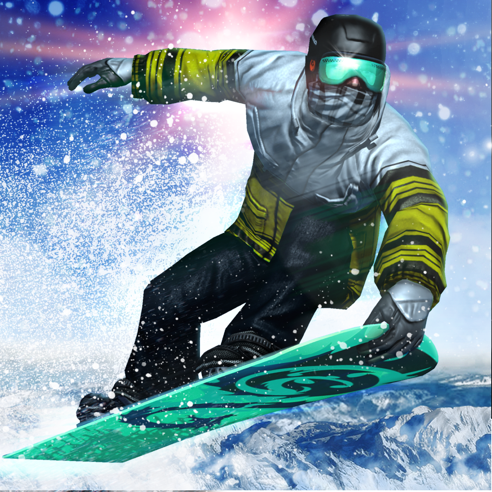 Snowboard Party World Tour Pro IPA
Download
Snowboard Party World Tour Pro – this is a continuation of the first part of the same name. This time the toy has been updated, it has become better in some moments, but the essence of the game remains the same – it is necessary to conquer mountains and do spectacular and dizzying tricks. The developers took into account all the wishes of the players: improved graphics, added new equipment and new tracks. Also in the toy there is a new game mode "Race". The tracks have become more spectacular, dynamic, colorful, the number of jumps has increased, new devices for performing tricks have appeared.
The meaning of the Snowboard Party: World Tour Pro toy is very simple – learn to perform complex, but incredibly beautiful tricks, for which you will get a gaming experience. Gaming experience will be needed in order to unlock new heroes and equipment for them, and new game tracks. Just before the start of the race, you will need to choose some character. It is best to take a training course with him, learn his features, and only then go to the track. Constantly try to earn maximum game points, in order to do this, you need to try to perform the greatest number of tricks, plus it's better to do all the tricks the first time, because if it doesn't work out, the hero will fall, for this you won't get experience, so you will also be fined and take away a certain part of the experience.
It is very problematic to pass the race the first time, but you do not need to worry, because you can always start the race from the beginning and squeeze maximum points from this route. If you are a master and can do the maximum number of tricks in one race, then it will not be difficult to earn experience. If you are a beginner player, you will have to drive on the same track several times, trying to earn as much gaming experience as possible. The graphics have been well worked on and it has become much cooler, the animation is bright and very spectacular. Several weather conditions have appeared. The game physics has also been improved, now the tricks are more realistic.
Download Snowboard Party World Tour Pro IPA for iOS
Work?
Thank you, your vote is accepted