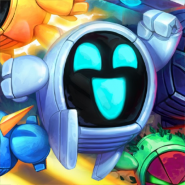 Download
Levelhead – You are a new employee of the corporation for the urgent delivery of parcels throughout the galaxy. Your ward delivery robot GR-18, which you need to train and improve his skills of fast delivery. Feel like a game developer by creating various LEVELS, that is, "Employee Disability Development Exercises." Levels created by you can be passed not only by you, but by players from all over the world. The best levels will be in the TOP and you will even have your own fan club.
Levelhead still not out or the file has not yet been uploaded to our server. Visit this page later.
Download Levelhead IPA for iOS
Work?
Thank you, your vote is accepted