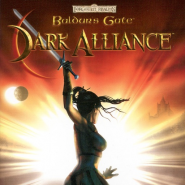 Baldur's Gate – Dark Alliance
Download
Baldur's Gate: Dark Alliance is a thrilling action role-playing game that will transport you to a world of magic, monsters, and mayhem. Set in the iconic Forgotten Realms universe, this game features an immersive storyline and fast-paced combat that will keep you on the edge of your seat.
As you journey through the game, you'll face off against hordes of dangerous enemies, from goblins and orcs to undead creatures and powerful bosses. Along the way, you'll discover a wide range of weapons and equipment that will help you to defeat your foes and grow stronger.
With its stunning graphics and intuitive touch controls, Baldur's Gate: Dark Alliance is the perfect game for iPhone gamers who love immersive, action-packed experiences. Whether you're a seasoned RPG veteran or a newcomer to the genre, you're sure to love this thrilling adventure!
Download Baldur's Gate – Dark Alliance IPA for iOS
Work?
Thank you, your vote is accepted