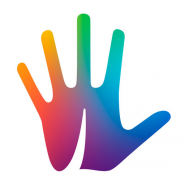 Download
The Sense application for finger and palm biometrics allows you to predict your future for a given issue. Here you can find information about the family, relationships, work and much more. The program gives facts about your personality, personality, relationships with people. Also, you can compare in the palms of two hands your similarities and differences in the characters, find out whether you are approaching each other or not.
Features:
Fast processing of data online;
Full confidentiality of information;
The information is automatically downloaded to your device;
Similar instructions for applying your palms in the right position for accurate definition of parameters;
The presence of constant updates, the ability to subscribe.
Appendix is intended for entertainment purposes.
Sense. still not out or the file has not yet been uploaded to our server. Visit this page later.