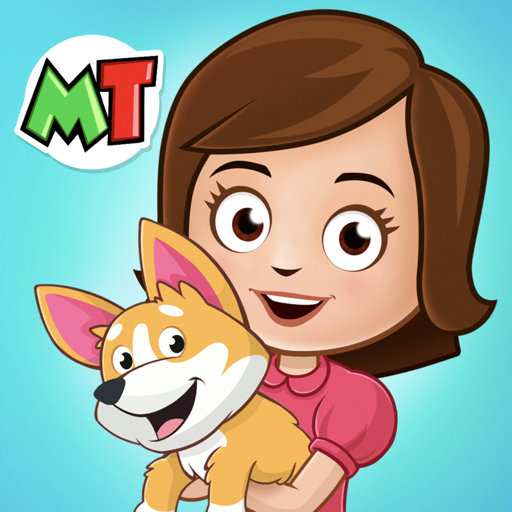 My Town Home – Family Games+ IPA
Download
My Town Home – Family Games+ – original educational games will be interesting for both children and adults. They are distinguished by interactive locations where you can interact with any objects, enjoying the space for creativity. Speaking of the addition of "Grandparents", after the launch we will find ourselves on the threshold of a small private house of our virtual grandparents. There is a huge scope for action waiting for us.
We can garden by planting different plants, we can clean the house, we can collect dust in the garage with a vacuum cleaner, we can take care of indoor plants, we can mow the lawn, and so on, and so on. In addition, the locations of the children's room, bathroom, living room and the previously mentioned garage and vegetable garden near the house territory are presented.
By now, the My Town series of games has grown to an incredible scale. Only among the popular updates: "House", "Police station", "Hospital", "Museum", "Hotel", "Beach Vacation", "School", "Fire Station" and much more. Each game is different interactivity. Almost every element presented at the location can be touched.
For example, in the house you can even take pictures from the walls. Developers in every possible way spur the curiosity of children. For example, in many locations you can find hearts. After collecting a certain number of them, you can get different bonuses. Another feature of the My Town series of games is the ability to add any characters to the location from hundreds available to choose from.
Download My Town Home – Family Games+ IPA for iOS
Work?
Thank you, your vote is accepted