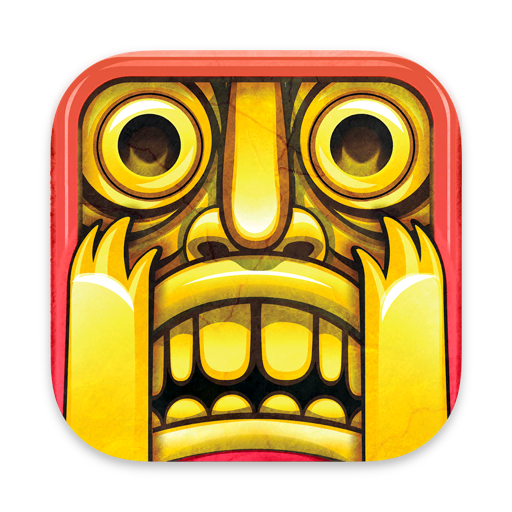 Download
Temple Run+ – to date, many sequels have been released, but it's always nice to see where it all started – to enjoy the classics, so to speak. Users will find a fascinating plot, well-designed locations, a lot of enemies and even more traps.
The story is trivial: another treasure hunter has found adventures on his head. While exploring the ruins of the Aztecs, the protagonist accidentally stumbles upon a sacred idol. Of course, greed takes over, and the adventurer steals the sacred idol. However, he does not have time to admire his find, as three demonic monkeys rush at him out of nowhere.
The keepers of the sacred place rush in pursuit of the tomb robber, trying to return the stolen. Naturally, they are not interested in the life of a thief, so the adventurer has no choice but to run as fast as he can!
The gameplay of Temple Run is a typical endless arcade game called a "runner". We are offered to run as long as we can. Along the way, we can collect gold bars (yes, we have enough time for this), but you should be extremely careful and careful, because there will be a lot of traps and enemies on the way.
To help users, it is attached to use acceleration, bonuses for high and long jumps, as well as many other elements that make the gameplay more diverse. There is a general leaderboard.
Download Temple Run+ IPA for iOS
Work?
Thank you, your vote is accepted