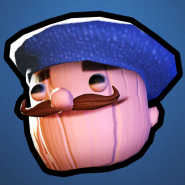 Passpartout: Starving Artist
Download
Passpartout: Starving Artist is an exciting game for iOS where you will become a famous artist and draw pictures. Begin painting your paintings, do it better than your competitors and create masterpieces in your unique style. Sell ​​your paintings and buy on the money earned delicious baguettes and wine. Train and draw ever more interesting and incredible pictures, and put them in the pathos of Paris, where the sophisticated snobs and rich people live. Become a better artist and do not let self-proclaimed experts influence your creativity.
Download Passpartout: Starving Artist IPA for iOS
Work?
Thank you, your vote is accepted
Work?
Thank you, your vote is accepted