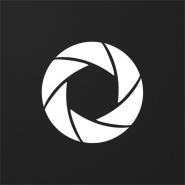 Shutter – manual camera IPA
Download
Shutter – manual camera – with the help of manual settings allows you to make the photo more original and high-quality. Different filters will help you set up the camera the way you want. Get good photos now so easy.
Features:
Tools for editing the photo's balance, shutter speed
Focus and ISO filters
A simple and intuitive interface
Easy gesture control
Automatic flashlight in low light
Twenty-fold increase
Several languages ​​for the settings: Spanish, Chinese, Portuguese, German, Italian and others
Shutter – manual camera still not out or the file has not yet been uploaded to our server. Visit this page later.