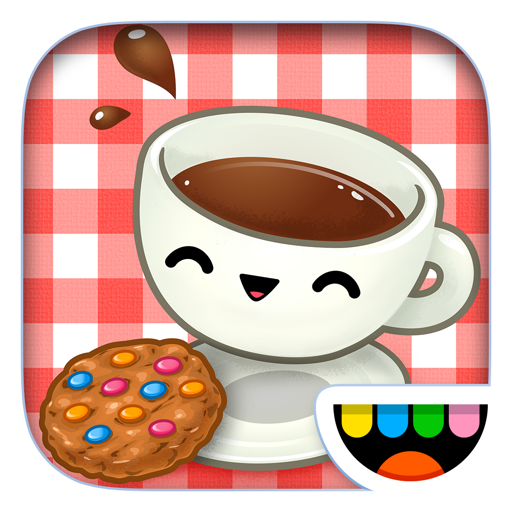 Download
Toca Tea Party – invite your friends to a tea party at your iPad. Set the table, choose your favorite cookies or cake, pour tea – and you are ready to receive guests! Just eat and drink with your fingers – touch the screen with them! With Toca Tea Party, you can play with your children, developing their imagination.
A CREATIVE TOY FOR CHILDREN FROM THREE YEARS OLD!
Specifications:
– You can choose from nine types of cakes and cookies!
– New colors of dishes every time!
– Funny sounds when your guests are eating!
– Clean up after the ill-mannered guests who pour everything!
– Complete the preparations by putting everything on plates!
– The graphics are drawn by hand!
– User-friendly interface!
– NO ADS
– LACK OF IN-APP PURCHASE FUNCTION (purchase of additional content directly from the app)
How to play:
– Choose a tablecloth, plates and cups by moving them with your fingers
– Choose three favorite cakes or cookies
– Bring toys or dolls, sit them around the iPad
– Eat and drink until only crumbs remain – touch the plate with your finger
– Fill the plates and play again
Set the table by choosing a beautiful tablecloth, colored saucers, cups and glasses. Does your teddy bear or plastic dinosaur want some cookies? Go to your room and get them! Then, just sit them around the iPad, let them choose from nine different cakes and a variety of teas and juices.
Download Toca Tea Party IPA for iOS
Work?
Thank you, your vote is accepted