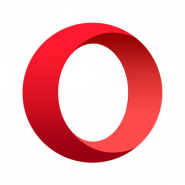 Download
Eeb browser Opera – it's time to tell you about one of the most economical browsers for smartphones. The main feature of this browser is the saving of your Internet traffic, if it is certainly not unlimited. This is because Opera blocks most ads and also compresses video and images by reducing their size, which not only saves your traffic but also speeds up page loading. In general, the browser is very simple and convenient, has a stylish design and also its own news feed.
Compatibility: iPhone, iPad and iPod touch.
Download Opera IPA for iOS
Work?
Thank you, your vote is accepted