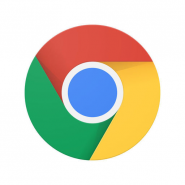 Download
Chrome – a browser from Google – if you list the most famous and popular browsers for a smartphone, then as many as 45% of users will necessarily say about Google chrome, because this product has flooded almost half of the market in its field. Many people like this browser and many are not very, but in general it is considered to be one of the best of its kind, because it has quite a lot of functions, it works fast and can synchronize your data between different platforms, and at any time it will restore lost data.
Compatibility: iPhone, iPad and iPod touch.
Download Chrome IPA for iOS
Work?
Thank you, your vote is accepted