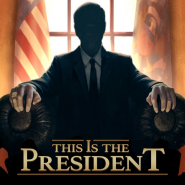 Download
This Is the President is a captivating and immersive mobile game that puts you in the shoes of the most powerful person in the world – the President of the United States. As President, you will face a wide range of challenges, from negotiating international treaties to responding to natural disasters and terrorist attacks.
But the game is not just about making big decisions. You will also have to manage your staff, navigate the complex world of politics, and maintain your popularity with the American people. Can you balance the demands of your office and keep the country on track while staying true to your own beliefs and values?
With a gripping storyline, realistic political scenarios, and challenging gameplay, This Is the President is the perfect game for anyone who has ever dreamed of running the country. Download it now and see if you have what it takes to be the Commander-in-Chief!
Download This Is the President IPA for iOS
Work?
Thank you, your vote is accepted