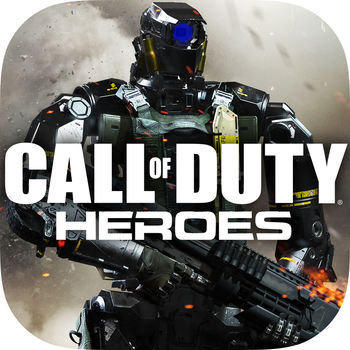 Download
Call of Duty: Heroes – the most famous and popular for many players, this performance is also good. Build a base, train your soldiers and send them into battle. At the same time, some features of the game make it very attractive. For example, when you get to the enemy base, you can shoot from the machine gun on the defenders (shooter from the first person). Or, for example, help your soldiers from the air, sitting at the helm of the helicopter and driving a machine gun! In addition, the legendary heroes, soldiers of elite units, a vast arsenal of weapons and their own fleet with the possibility of an upgrade – which could be more attractive ….
ne
Compatibility: iPhone 4, iPhone 4S, iPhone 5, iPhone 5c, iPhone 5s, iPhone 6, iPhone 6 Plus, iPad and iPod touch
Download Call of Duty: Heroes IPA for iOS
Destroy enemy fortifications with a new series of assassinations of Soup!
– Stenol: strengthens blows on walls in the chosen area.
Bump up to the maximum level!
– The maximum player level is raised to 120! Earn experience and get exclusive portraits for your profile.
New elite camouflage for the Rogue and Menendez!
– The robber will hit you right in the heart with the elite camouflage "Cupid", available on the occasion of Valentine's Day!
– Help Menendez find the treasures buried on the enemy base with the help of elite camouflage "Pirate", available in the very near future.
Added new events!
– Be prepared to participate in the new community-proposed events in the second half of this month!
New flags!
– In the repository, new flags have appeared, helping to demonstrate your patriotism.
Gift for upgrade to version 3.2
– Get a gift set containing 500 units of the target!
Other improvements
– Added new flags: Romania, Lebanon, Jordan, Ecuador
– Support for the alliance and the alliance chat are separated in two separate windows
– Now it is possible to write not only commanders in the message window of the alliance, but also captains
– In the modes of testing and survival added icons and a time counter
– Various fixes and improvements
Work?
Thank you, your vote is accepted