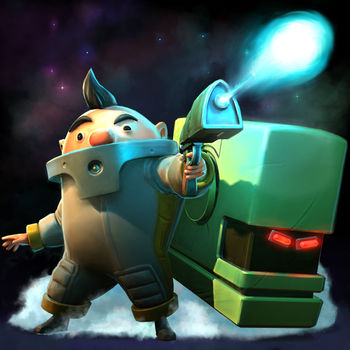 Tales From Deep Space IPA
Download
Tales From Deep Space – An interesting game, the action of which takes place in space, on the big Moon. In the most eccentric space base. In the game there is an adventure with comedy themes. You, as a player, will help the traveling vendor and his CASI drones while the big Moon falls into deep isolation. You and CASI must help each other to lead dangerous fights, solve cruel puzzles and unravel the plot of the mysterious "Meek" uprising. During the game, you will be able to switch between drones and the main character named E.
Compatibility: iPhone 5s, iPhone 6, iPhone 6 Plus, iPad Air, iPad Air Wi-Fi + Cellular, iPad mini 2, iPad mini 2 Wi-Fi + Cellular, iPad Air 2, iPad Air 2 Wi-Fi + Cellular, iPad mini 3
Download Tales From Deep Space IPA for iOS
Work?
Thank you, your vote is accepted