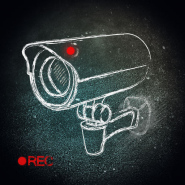 Download
Beholder – an exciting game that will take you to the distant future
where personal life is completely controlled by the state. In this game you will
play a spy role in the service of a totalitarian state that manages
a huge apartment building. Your task will be with the help of bugs and drying
draw up a dossier for every tenant at home. In this game, you will also take
different decisions to give the dossier to the state or to use it for their own purposes.
Your decisions will depend on the ending of the game. In the game there is no single
the right decision, you must create your own history and control the destinies of people
living in the house. Make decisions wisely and solve difficult problems.
Beholder still not out or the file has not yet been uploaded to our server. Visit this page later.