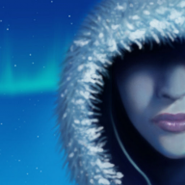 Somewhere: The Vault Papers
Download
Somewhere: The Vault Papers is an interactive game for iOS where you will help a girl journalist to investigate an intricate affair. Our heroine will communicate with you in the form of text messages, to which you have to respond and help her in difficult situations and do everything to keep her alive. Look for tips on the Internet, solve difficult problems and help the girl find her way with the help of the navigation application. Thoroughly think over each of your answers, because from them will depend on the fate of the main character. The game features several endings of the game.
Download Somewhere: The Vault Papers IPA for iOS
You are tasked with helping Cat, a culture journalist caught up in a whistleblowing case.
She reaches out to you via text message, and your job is to guide her through a series of challenges and situations to help her investigate and…stay alive!
Search clues on the Web, face random events, help her find her way using navigation apps, but beware, your choices will have consequences!
The story plays out in real time during several days: you will receive notifications throughout your day as Cat is sending you new messages. You can directly answer or catch up later when you're available.
Reach one of the different endings and then you'll be able to jump back to earlier points in the story, see what happens when you make a different choice, and explore different paths.
Somewhere is a realistic and immersive interactive fiction that will push you to check if you have some news.
Work?
Thank you, your vote is accepted