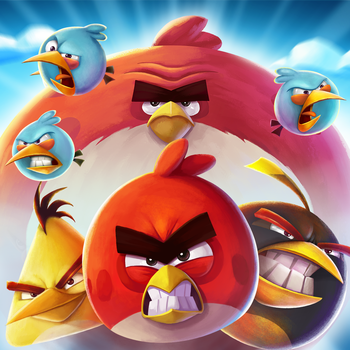 Download
Angry Birds 2 – the return of the famous game with a new entertaining gameplay. This game will please you with multi-stage levels, hard-to-kill bosses and completely destructible worlds. This game differs from previous versions in that you have the right to choose which bird to launch on the flight at the moment. It may seem that the game from this will lose all interest, but you will not have to develop your insidious strategic plan for the destruction of pigs and make quite a bit of effort for this. This game takes you to an unusual island of pigs, where you are waiting for multi-stage levels with incredible towers and new details. Use different spells and destroy the Svobosshossov with one blow. Challenge other players and prove that you are the best player, fighting in everyday tournaments.
Compatibility: iPhone, iPad, iPod touch.
Download Angry Birds 2 IPA for iOS
– NEW CHAPTERS! Take a trip to Jermalaia and Madagasclez!
– NEW PIG – Gravitasvin! Lopni this pig and master the power of gravity.
– WONDERS OF VICTORY! Win in a row battles in the Arena and get smart prizes.
NEW CATEGORIES CARD! Pull over the cards that have already reached the maximum.
Work?
Thank you, your vote is accepted